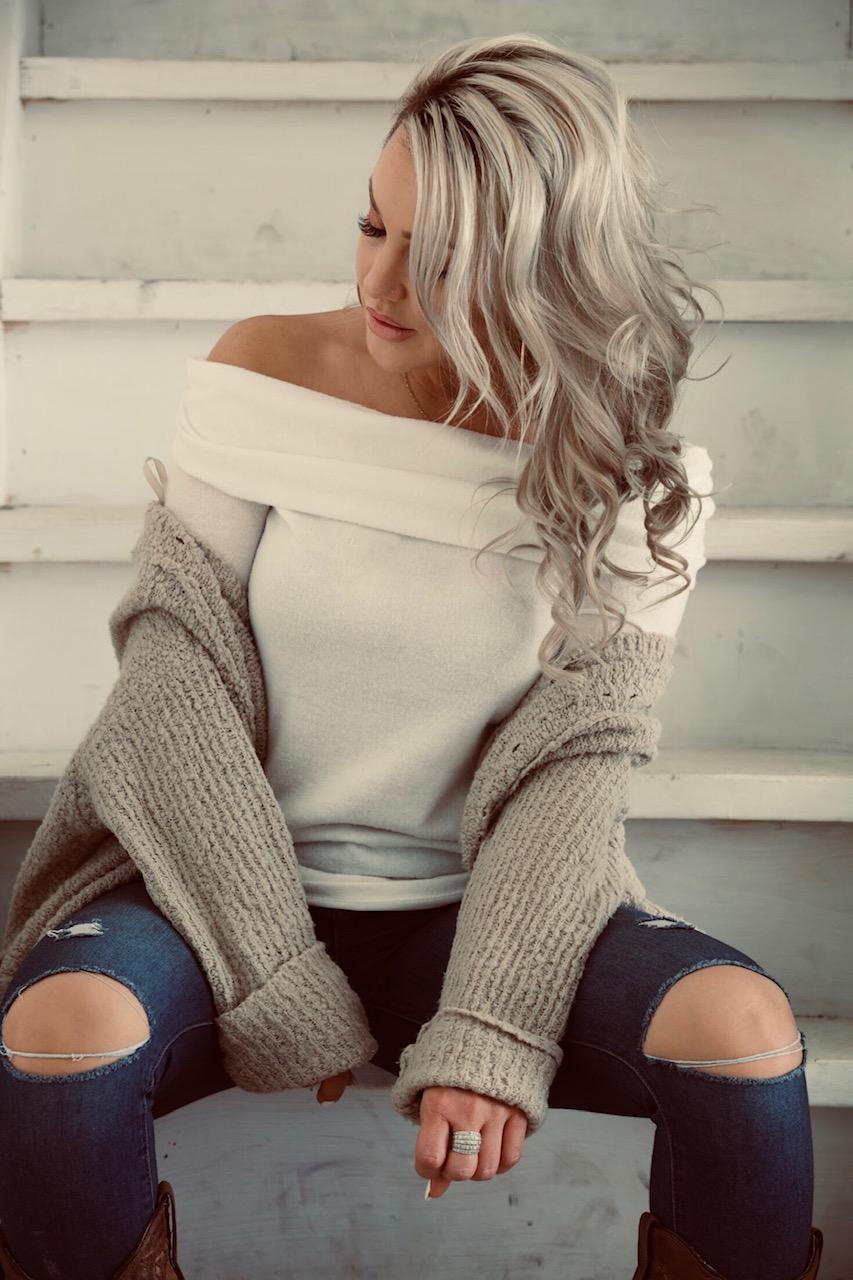 Singer, Songwriter, Performer, NFL and NHL Anthem Performer, Producer, Actress, Rated one of Canada's Top Vocal Coaches and Performance Mentors, Founder of Canada's Largest Vocal Competition- Hidden Talent Canada.
Laura was born on June 2nd 1989 in Toronto, ONT. She has achieved more success than any other up and coming unsigned recording artist from Ontario, Canada. Her vocal talent was discovered at the early age of three. At the age of five, Laura was put into piano lessons but quickly chased after her bigger dream which was to sing. At age twelve, she won a factor grant of $2,000 to record her first 2 song demo CD. She co-wrote two original songs and recorded them right away to complete her 2 song demo package. At this point, Laura was invited by Jeff Healey himself to perform live with him on his stage at his very own HEALEY'S Bar, Toronto.
It was not long after that EMI RECORDS and UNIVERSAL MUSIC CANADA had Artist Development deals to offer Laura and her Music career. At the time, Laura's parents acted as her management and agreed that it was too early to set her off into the "industry world and lifestyle" at such a young age. All offers were declined.
In the summer of year 2006, Laura won a radio competition, 107.5 Kool FM Idol with a grand prize package of a 2 song recording deal. The prize consisted of $1,500 worth of studio time, professional photo shoot and 8 weeks of airplay on Barrie, Ont sponsored station, 107.5 Kool FM. For Barrie, ONT 2007 New Years Eve countdown, Laura had the privilege of rocking the stage, performing two songs in front of 10,000 people at Barrie's City Hall. Televised on 2 channels, internationally. In 2007, Laura graduated from the Independent Music Production program at Seneca College@York University in Toronto. In the summer of 2009, Laura landed and role and starred as Sharpay Evans in Bird Entertainments, High School Musical 2 on Stage! She performed for 8 weeks at Lester B. Pearson Theater in Brampton, Ont.
LAURA'S MUSIC CAREER TOOK A HUGE LEAP in 2009! She won an NFL Anthem contest on Toronto's Breakfast Television winning the Grand Prize of singing the National Anthem at the Rogers Center in front of a sold out NFL game, when the Buffalo Bills took on the New York Jets.
It was not long after that the NFL and Buffalo Bills Entertainment management reached out to Laura again to invite her back on the field and request her to sing the Anthem once again for the Buffalo Bills, only this time IN Buffalo, New York. This took place in Sept 2012, then again in Oct 2013/2014. She is now on the Roster for an annual Anthem performance for NFL teams as well as the Toronto maple Leafs and Toronto Marlie's Hockey Team.
Laura has worked with an endless amount of successful International and Canadian recording artists such as BareNaked Ladies, Karl Wolf, Jeff Healey, Bryan Adams, Craig Smart and more.
Being a vocal coach for many years and an inspiration to many young and old aspiring artists out there; In early 2011, Laura sought to create a platform for all other aspiring talent called Hidden Talent Canada.
A singing competition like no other, based solely on the artists vocal ability and open to all ages. Laura takes the role as Founder/Executive Producer/ Main judge in Hidden Talent Canada as it's currently in its 8th season. The organization is growing tremendously popular as each day passes being labeled now as "Canada's Premier Vocal Competition."
www.HiddenTalentCanada.com
RECENT NEWS:
Cavacece has recently released 3 hot new singles titled "Go Now," "I'll Forgive You," and "Fun N Games." Available on ITunes, Googleplay, Reverbnation, Spotify, Soundcloud etc. "Fun N Games" was voted the Top most downloaded and streamed track on Reverbnation by her 35,000 PLUS Fans.

Cavacece has also worked with OSS Productions for many years songwriting, and demoing vocals for big International female Recording Artists such as Nicole Scherzinger, Beyonce Knowles, Fifth Harmony and Alexandria Burke.
Laura will never give up on doing what her heart is most devoted to. Her immediate music career goals are to continue working hard at bringing out the best in other aspiring artists young and old, by vocally guiding them and mentoring them throughout her vocal coaching. Laura will also continue writing, recording, performing and releasing music to the public!
Follow Laura on Social Media:
Instagram: @lauracecemusic
Facebook Page: Facebook/com/LauraCavaceceMusic
YouTube Channel: Laura Cavacece
iTunes/Soundcloud/Spotify: Laura Cavacece
"Subscribe" to Laura's YouTube Channel: LauraCavacece or LauraCavaceceMusic
"Like" Laura's Facebook fan Page! Facebook.com/Lauracavacecemusic